Fall 2023
Conference
Register Below
October 11-13, 2023
West Coast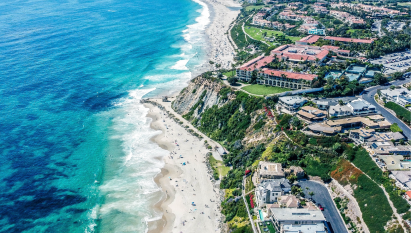 Waldorf Astoria Monarch Beach
One Monarch Beach Resort
Dana Point, CA 92629
888/880/3244
Lodging: If you would like to secure lodging at the Waldorf Astoria, please do so at your earliest opportunity as the group rate is limited and will be available on a first-come, first-served basis through September 18, 2023. After that time, rooms will be available at the prevailing rate. Please note that only conference registrants are approved for reservations at the group rate.
Please click here to secure the discounted group rate of $445.00 per night. Alternatively, you may contact reservations at Waldorf Astoria (949-234-3460) and identify yourself as a guest of the Trigild event.
Fall 2023
Agenda
8:00am-1:00pm
Golf Tournament
12:30pm-2:45pm
Registration
2:45pm-3:00pm
Opening Remarks
5:00pm-6:30pm
Welcome Reception
8:15am-8:30am
Conference Welcome
10:30am-11:00am
Networking Break
11:00am-12:00pm
Session 5
12:00pm-1:00pm
Networking Luncheon
3:00pm-3:30pm
Networking Break
5:30pm-7:30pm
Networking Reception
9:30am-10:30am
Session 11
10:30am-10:45am
Closing Remarks
Complete the form below to create your account and register for the 2023 Trigild Fall Lender Conference in Dana Point, California.
Please Note: The Trigild Lender Conference is not for competitors and all registrants are subject to approval. Everyone must register in order to attend and there are no daily or partial registrations allowed.
Registrant Information
If you have previously registered for a Trigild Conference online please click here to login and register with your saved account.
Your Information
Payment Information
Registration Fee: $1695.00
Tax: $
16.50
Total Amount Due: $
216.50
Please note that registrants are granting authorization to use their likeness in future marketing and promotional materials put out by Trigild.
Registration Change & Cancellation Policy
Cancellations

Cancellation Deadline: Tuesday, September 26, 2023, at 11:59 PM (ET)
Cancellation Fee $75
No refunds for cancellations received after the cancellation deadline.

Changes: Changes and cancellations can be made by emailing conference@trigild.com until the cancellation deadline.
Refunds: Refunds will be processed up to 8 weeks after September 26, 2023.