April 6-7, 2022
Dallas
Conference
Registration Closed
November 9-11, 2022
San Diego
Conference
Registration Opens Summer 2022
Trigild Lender Conferences
Overview
The Trigild Lender Conferences are the industry's longest-running conferences focused on issues related to non-performing commercial loans. Join us in 2022 in Dallas (spring) and San Diego (fall) to connect with industry thought leaders. Our conferences include dynamic speakers, industry pioneers and valuable analysts discussing emerging issues and creating an unmatched experience for attendees. Among the industry professionals that attend year after year:
Loan Services
Real Estate Funds
Bank / Insurance Special Asset Managers
Legal Counsel
Loan Buyers
April 6-7, 2022
Dallas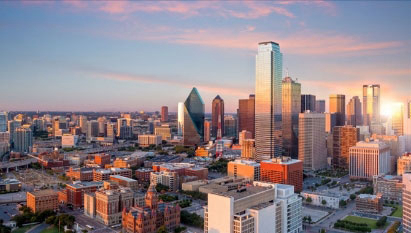 November 9-11, 2022
San Diego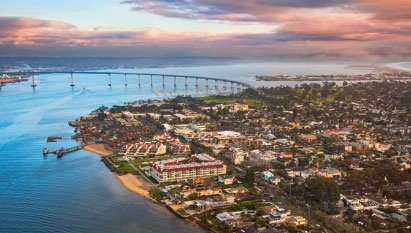 Hotel del Coronado
1500 Orange Avenue
Coronado, California 92118
(619) 435-6611
2022 Conference Sponsors
You're in
Good Company
View the sponsorship prospectus
Spring 2022
Agenda
Trigild is pleased to announce that Don Sheets will be the 2022 Spring Keynote speaker on Thursday, April 7th. Please check back for a detailed agenda closer to the conference.
1:00pm-5:00pm
Registration Open
2:00pm-2:15pm
Opening Remarks
2:00pm-3:00pm
Session 1: Just When You Thought it Was Over... The Other Shoe Dropped +
Moderator:

Paul Hendershot |CoStar Group

Panelist:

Bert Church |Invesco

Panelist:

Ben Murphy |Benchmark

Panelist:

Lindsey Wright |CIII

Panelist:

David Bornheimer |Midland

Moderator:

Paul Hendershot |CoStar

Panelist:

Alan Williams |Keybank
3:30pm-4:30pm
Session 2: Recovering from COVID-19 and Responding to an Inflationary Environment in the Multifamily Sector +
Moderator:

Aaron Jackson |Polsinelli

Panelist:

Tyler Hauge |Colliers

Panelist:

Mike Jenkins |KeyBank

Panelist:

Scott McCloud |Fannie Mae

Panelist:

Wit Solberg |Mission Peak Capital
4:30pm-5:30pm
Session 3: A View from the Top +
Moderator:

Sean Ryan |JLL

Panelist:

Kristin Bonczynski |Mount Street

Panelist:

Curt Spaugh |SitusAMC

Panelist:

Jenna Unell |Greystone

Panelist:

David Bornheimer |Midland Loan Services
5:30pm-6:30pm
Welcome Reception
8:30am-9:30am
Session 4: The More Things Change... Transitions of Ownership and Control in Hospitality +
Moderator:

Chris Chauvin |Holland & Knight

Panelist:

Angela Johnson |Argentic

Panelist:

Eric Pruitt |Baker Donelson

Panelist:

Michael Ritz |Peachtree Hotel Group

Panelist:

Bennett Webster |Paramount

Panelist:

Kevin Winkowski |IHG Hotels & Resorts
9:30am-10:30am
Session 5: Bridging to a New Economy: Unique Challenges Facing Bridge Lenders in a Post-COVID Economy +
Moderator:

Michael Barrie |Benesch

Panelist:

Bobby Geary |3650 REIT

Panelist:

Mark Fogel |ACRES

Panelist:

Salman Khan |Stabilis
11:00am-12:00pm
Session 6 / Keynote: Capital Markets Observations: A Contrarian's Perspective +
Moderator:

Donald Sheets |Broadshore Capital Partners
1:30pm-2:30pm
Session 7: Working Out Complex SASB Loans +
Moderator:

Mark Weibel |Holland & Knight

Panelist:

Brian Davis |Midland Loan Services

Panelist:

Angela Gonzales |Mount Street

Panelist:

Rob Records |SitusAMC

Panelist:

Meagan Leary |Duane Morris
2:30pm-3:30pm
Session 8: Who is Really in Control? The Role of the Directing Certificate Holder/B-Piece Investor In CMBS Loan Workouts +
Moderator:

Jason DeJonker |Bryan Cave Leighton Paisner LLP

Panelist:

Greg Koenig |The Ardent Companies

Panelist:

Mart Martindale |Edge Capital Markets

Panelist:

Craig Welin |Frandzel
4:00pm-5:30pm
Session 9: Changing Times, Changing Strategies: Asset Management and Special Servicing in a Post-Pandemic World +
Moderator:

Cara Houck |Miller Canfield

Panelist:

Abeer Ghazaleh |PGIM

Panelist:

Bruce Rickert |Argentic

Panelist:

Amber Sefert |Trimont

Panelist:

James Shevlin |CW Capital

Panelist:

Craig Welin |Frandzel